How to Find the Best Pizza and Brew in Bend
Looking for a pizza and beer restaurant that will blow your mind with quality and flavor? If you are looking for a basic shop, this isn't the guide for you. This is for foodies looking for the best pizza and brew in Bend, who crave high-quality delectable food!
Finding the best joint in Bend is not an easy task, especially when every place claims they are the best. We want to help you find the truly best spot in Bend, and the only way to do that is through our guide:
It Should Be Locally Owned and Operated
Locally owned and operated restaurants have always held a niche for their high-quality products and treating their locals to the best-tasting food and brew in town. Local restaurants put their heart into their dishes, so you know your meal is bound to be filled with flavor!
Pacific Pizza and Brew is a locally operated restaurant serving great food and brew to locals. Our team is fully committed to the Bend, Oregon community, so we only serve fresh ingredients, and local products, and make freshly made hand-crafted food.
They Should Value Quality Over Quantity
A pizza and beer restaurant that spends more time producing a quality meal rather than trying to serve hundreds of people is most likely going to be your best choice. Popular chain restaurants are all about the numbers, which means they aren't putting the dedication and effort into each individual pie for their customers.
At Pacific Pizza and Brew, we hold our standards of having the best pizza in Bend, OR. We value the quality of our food and beer over anything else because that means we are creating satisfied customers. If you are looking for the best pizza and brew in Bend, sometimes the singly-owned place or hole in the wall shops just might surprise you!
It Should be the Local's Top Pick
Locals always know what's best! If you are new to Bend, Oregon, or you are passing through, asking the locals where the great pizza is located is the best decision you will ever make. The locals know more than anyone where the best places are to eat, hang out, and visit in Bend, Oregon. This is mainly because they have most likely already tried everything in Bend. Don't be afraid to ask around, it will be worth it.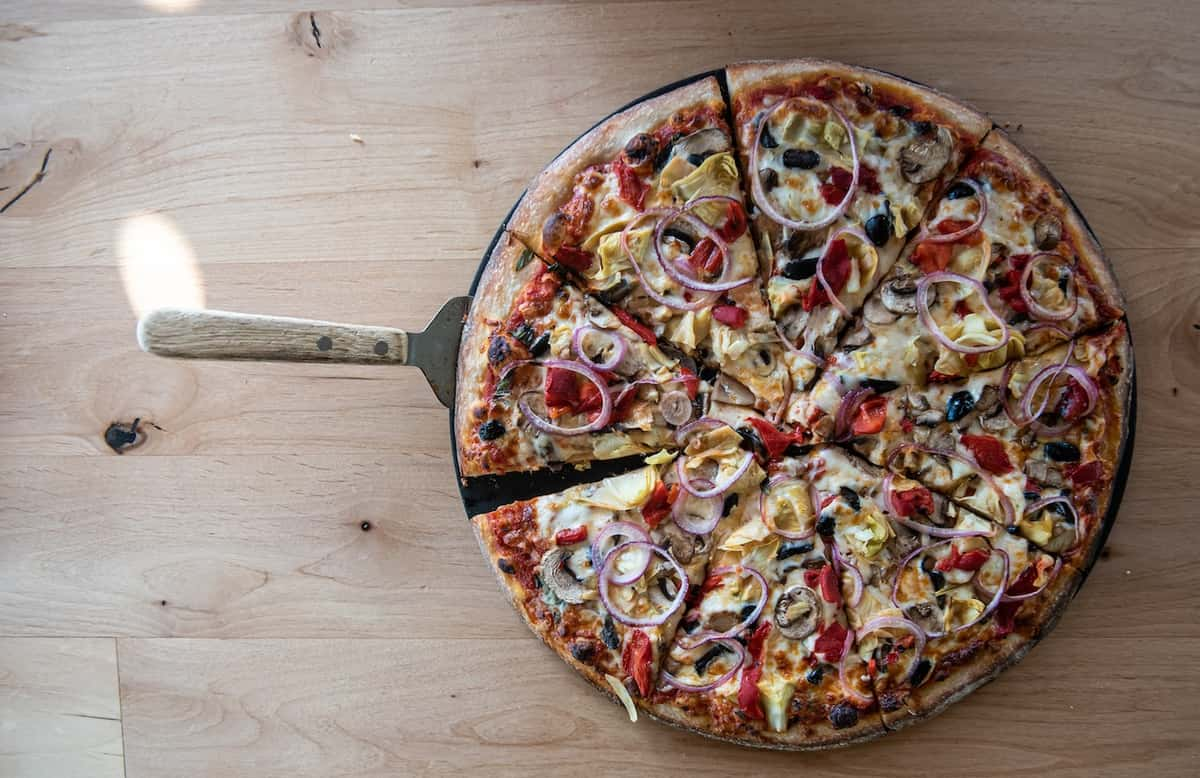 Pacific Pizza and Brew
Pacific Pizza and Brew is proud to hold their standard of great pizza brew in Bend. We have served the local area since 2015, and we strive to serve everyone the best pizza in town.
When it comes to finding the best pizza and brew in Bend, Pacific Pizza and Brew is the place to go. With our commitment to the Bend community, we are fully dedicated to delivering high-quality food and beer that you will come running back for.